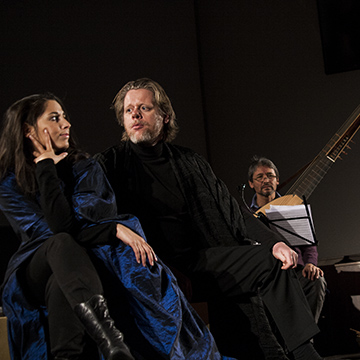 Fantastic !

Sunday evening , together with my sister-in-law, I attended your performance at Slot Zuylen. We had no idea what to expect. And what a pleasant surprise it was: a beautiful, intimate production with an enchanting beauty. Thank you for a wonderful evening.


Alice Dekker

Adorazione dei Magi
My profound thanks for and unforgettable experience in Slot Zuylen!
Fantastic that you succeeded, despite the constraints of a museum, in ultimately using the space available. And that the musicians were able to put on a convincing performance even with changing acoustics. We also appreciate that you involved the employees of Slot Zuylen in the production, from the beginning.
Many thanks and I hope we can work again together in the future.


Marian van Dijk,
Director Slot Zuylen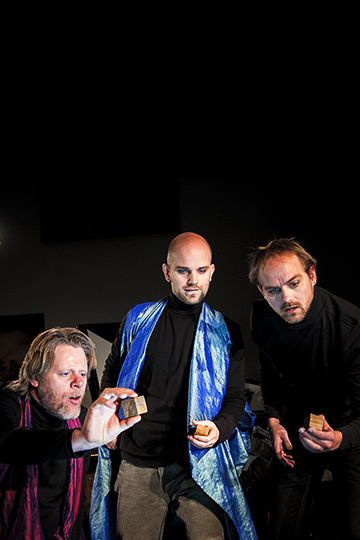 To coninue click on the right hand arrow:


 Enjoying the moment after the fact
I walked around today with a big smile on my face with the memory of last night's production. It was fantastic in all aspects. Good for the soul and the senses. Thanks again for something so beautiful.
Thea Kokkeler
Jeroen de Vaal and Kaspar Kröner
accompanied by
Mike Fentross
Tamar Niamut as angel
and Pierre Mak as devil
in Caresana's L' Adoratione de' Magi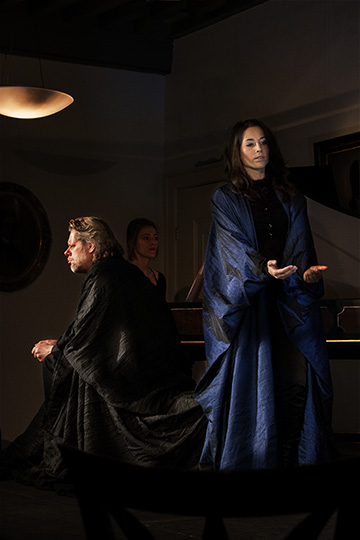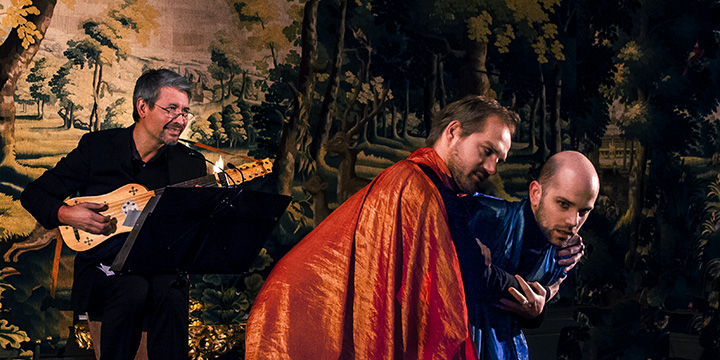 L'Adorazione dei Magi:

"Ordo  Prohetarum" (12th century) fragments originating from the convent Saint Martial in Limoges
Christofaro Caresana: 'l'Adoratione de' Magi', cantata / short opera (1676)
Benjamin Britten: 'The journey of the Magi'
anonimous: 'O Reyes Magos Benditos'
anonimous: 'Niño que hoy nacido has'
anonimous: 'Yo me soy la morenica'
anonimous: 'Een kindeken is ons gheboren'
anonimous: 'Met desen nieuwen Jare'
T.S. Eliot: 'The Yourney of the Magi', translation Martinus Nijhoff

Monday afternoon thank you
I couldn't imagine a nicer Christmas present then the one I received together with many other people: Adorazione dei Magi.
An engaging concept,  which even work by Benjamin Britten woven into it. Outstanding  performers -with an especially good counter-tenor! A sober but effective staging. And a story fit for different audiences of differing denominations. In short: I found it to be impressive, without being too heavy even for a moment.
P.J.A.N. Rietbergen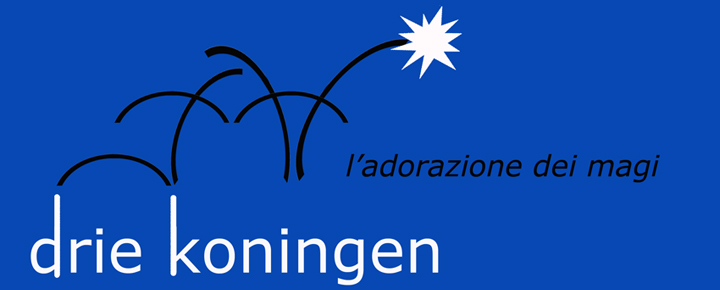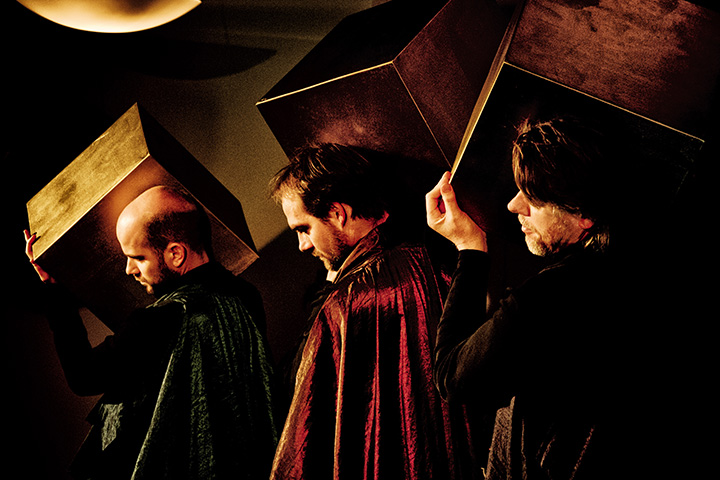 Production: Ipermestra Foundation
Performances at the auditorium of the Catholic University of Nijmegen
and at Slot Zuylen, December 2012

Musical director and theorbe: Mike Fentross
Viola da Gamba: Paulina van Laarhoven
Harpsichord: Laure Vovard

Concept and regie: Wim Trompert
Costumes: Mirjam Pater
Executive director: Remko Littooij
Sung and performed by : Jeroen de Vaal, Pierre Mak,
Tamar Niamut en Kaspar Kröner